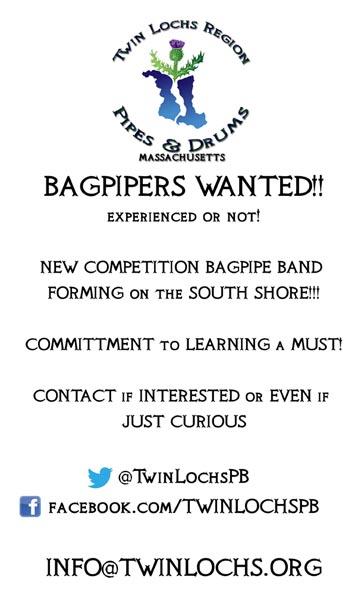 Welcome to the Virtual Home of Twin Lochs Pipes & Drums!
Forming in 2014, Twin Lochs Pipes & Drums is based South of Boston, Massachusetts. Our mission is to expose the general public to the music of the Great Highland Bagpipe and the traditional pipe and drum band.
The menu to the left will guide you around our site where you can learn about our band, our current schedule of appearances, our fundraising efforts, some historical information about our instruments and more. Please learn more about us, and if you are so inclined, click the "Join" button and learn how to get started!
Please "friend" and "follow" us using the buttons above!